The January Furniture Show 2024: The Ultimate Guide to Britain's Premier Furniture Event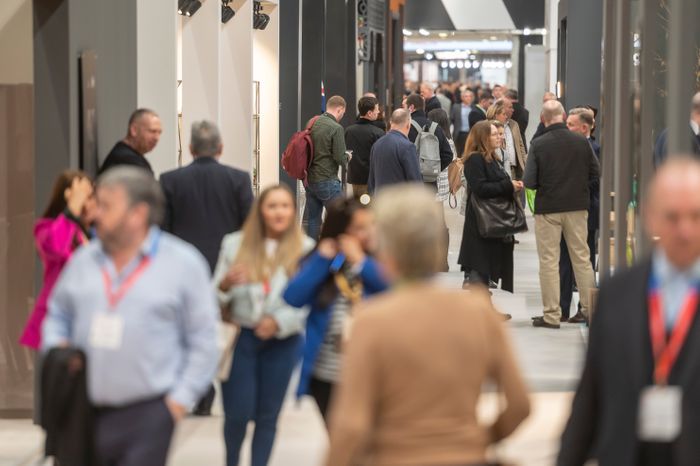 The January Furniture Show brings together the best of British interiors for 2024. Get inspiration from room sets by leading brands. Learn about innovations in smart furniture and sustainability. Source from a vast range of furniture, lighting, accessories and more - everything you need to refresh your home's style.
January Furniture Show: The UK's Premier Home Interiors Event—A Comprehensive Guide

A New Year, A New Opportunity for Home Interiors
As the calendar flips to a new year, the anticipation for the January Furniture Show (JFS) reaches a fever pitch. Returning as the UK's premier destination for home interiors, JFS is set to take place from the 21st - 24th January 2024 at the NEC Birmingham. This event is more than just a showcase; it's a comprehensive experience that brings together the latest furniture collections, lighting solutions, accessories, and much more to redefine your home's aesthetic.

A Panorama of Choices: Over 400 Leading Brands Across Five Halls
JFS is a veritable treasure trove of home furnishings, featuring over 400 leading brands spread across four expansive halls. The event offers a holistic view of what the home interiors industry has to offer, from sumptuous living room sofas and elegant bedroom wardrobes to sophisticated dining sets, innovative flooring solutions, luxurious fabrics, and chic home accessories.

Noteworthy Exhibitors for 2024
The 2024 lineup is particularly exciting, featuring iconic British upholstery brand Tetrad, known for their timeless designs and quality craftsmanship. Italian modular sofa leader Ego Italiano will also be present, showcasing their vibrant and contemporary seating solutions. Bed and mattress specialist Breasley will offer a range of products designed for ultimate comfort and relaxation. Premium Danish furniture maker Skovby will display their functional yet stylish furniture pieces, embodying the essence of Danish design. With over 50,000 new product launches expected, the upcoming season promises to be a feast for the eyes and the home.

Beyond Furniture: A Symphony of Home Accents
JFS isn't just about furniture; it's a celebration of home interiors in their entirety. The event features inspirational displays of lighting, rugs, tableware, and decorative accessories that can elevate any living space. Companies like Mindy Brownes and Gallery Direct will be unveiling their newest ranges, which include everything from elegant lamps and captivating artwork to ornate mirrors and plush soft furnishings. These accessories serve as the perfect finishing touches to complete any interior style, whether you're leaning towards classic elegance or modern minimalism.

A Goldmine for Trade Buyers
For trade buyers, JFS is more than an exhibition—it's a strategic opportunity. The event provides unparalleled avenues for networking, gaining insider insights into upcoming trends, and sourcing new collections before they hit the wider retail market.

Practical Information: Location, Dates, and Registration
The January Furniture Show is Britain's biggest and longest-running furniture industry event, and it's one you won't want to miss. The event will be held from the 21st to the 24th of January 2024 at the NEC Birmingham, a central location that's easily accessible. Registration is free for all trade buyers, and it's advisable to sign up online in advance for quick and hassle-free entry.

Whether you're in the market for contemporary or classic home furnishings, or you're a trade buyer looking to get ahead of the curve, JFS is the ultimate destination. It's not just a show; it's an experience that promises to inspire, inform, and invigorate your approach to home interiors. Mark your calendars and prepare to be part of an industry-defining event.