11 Apr 2022
Furniture Features: Hydeline presents At The Helm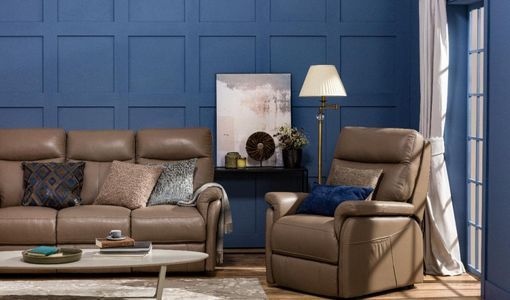 Can you give an introduction to who you are and who/what your brand is? How long have you been in business? Have you exhibited at January Furniture Show before?Established in 2014, Hydeline has quickly positioned itself in the upholstery market as a brand built on product quality and design. In recent years, the introduction of the lifestyle At The Helm brand has reinforced our position. Exhibiting for the 6th time, Hydeline's At The Helm stand has previously won the accolade of best stand at JFS 2020.
How did you start your company? Are you a family run company? If so how has the company developed over time?
Hydeline UK is part of a global family run business with over 30 years of experience in the industry.
Can you tell us about your new collections/ranges that you'll be launching at January Furniture Show?
The previous 2 years have made it very difficult to present new ranges to our valued customers. In recent months, we have hosted exclusive events at our Milton Keynes showroom both in person and virtually. We are truly excited to (finally) be back on the road and meeting face to face with our industry colleagues at the JFS.
Any personal favourites from your new collection?
All our children are special! We couldn't single out any particular range as we are proud and excited about the opportunity they all present
What are you most looking forward to at the show?
Meeting our valued customers face to face after such a long time apart. The success of our industry is built on strong partnerships and these an only be nurtured through face to face engagement. Virtual meetings have played their part in keeping us connected through the last two year but nothing comes close to face to face interactions.
Do you have any highlights from the 18 months that you would like to mention?
The industry has been extremely resilient and shown an ability to adapt to unprecedented challenges in the past 18 months. There is no doubt that we will all grow stronger from the experience.
What's next for the company?
We are embarking on the next stage of our growth and we have many ideas that will take shape over the coming year. Watch this space!
Visit their stands - At the helm in Hall 1 A30 and Hydeline in Hall 1 A40