07 Apr 2022
Furniture Awards Winners Announced!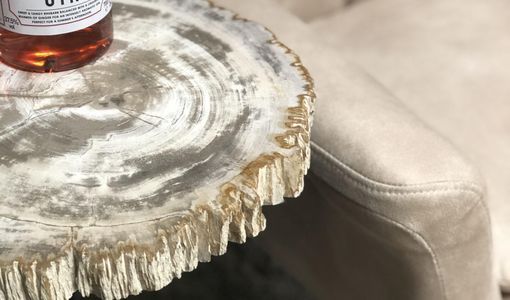 Best in show – announcing The Furniture Awards winners of 2022

The winners of The Furniture Awards 2022 have been decided!

This year's competition attracted a wealth of entries from January Furniture Show exhibitors keen to share their achievements and innovative products.

"It was truly heartening to read so many impressive and inspiring accounts from across the industry – particularly given the challenges many of them faced last year," says the awards' co-ordinator (and editor-in-chief of Furniture News magazine), Paul Farley.

Paul chaired a judging panel consisting of: Malcolm Walker (FIRST MW); Deirdre Mc Gettrick (ufurnish.com); Royce Clark (Grampian Furnishers); Dids Macdonald OBE (ACID); and Mike Murray (Land of Beds and AIS).

After much deliberation, the winners they selected this year are:
Sustainability

Winner: Signature Kauri (stand 1-E77)

This category recognises businesses that champion sustainable practices and demonstrate the will to make the world a better place. Winner Signature Kauri (stand 1-E77) excavates preserved kauri trees from New Zealand's peat bogs to create unique tabletops, before restoring each site to its previous condition. The business offsets the carbon created in its products' delivery through reforestation.

"There's a wonderful story behind this beautiful product which would really resonate with consumers," said the judges.
Highly Commended: Skovby (stand 1-A35)
Denmark's Skovby manufactures their products locally, turns excess wood into fuel, and has developed a new stool made from production offcuts.
Best of British

Winner: Shire Beds (stand 5-G20)

This category covers businesses that principally manufacture in the UK, and demonstrate high standards of output with regard for their place in the local economy and industry. Winner Shire Beds has demonstrated its ability to considerably up-spec its models in order to deliver higher margins for retailers, offering extended guarantees and reinforcing its national presence.

The judges said: "They care so much about what they're doing, and are striving to do better by their stockists. Shire embodies what this award is all about."
Highly Commended: Buoyant Upholstery (stand 5-F30)
Committed to its suppliers and local workforce, Buoyant put forward a strong case of investment in process improvement and sustainable directions.
Design Innovation

Winner: Gallery Direct (stand 2-E40)

This category is for any business that puts original design at the heart of its strategy. Winner Gallery Direct stays ahead of the curve through their continual range development, guided by emerging trends. Atop this is the supplier's Design Project Series, which seeks practical solutions to everyday problems – to date, it comprises a Sofa in a Box Collection, and Packed-Flat, a flat-packed value line with a designer feel.

"Gallery have always pushed the boundaries," said the judges, "and approached their business from creative directions. They appreciate that good design should not be out of the consumer's reach."
Highly Commended: Scandinavian House (stand 5-A10)
The new Pod Bed incorporates gaming, study and sleepover functionality, and has been cleverly marketed on social media to great effect.
Global Player

Winner: Bluebone Imports (stand 2-F10)

Businesses in this category play a major role in imports, recognising those which have ensured continuous and successful supply despite the pandemic. With close ties to the Far East, and Indonesia in particular, winner Bluebone managed to bring new ranges to market in 2020 despite global travel restrictions, in turn helping many of its partner manufacturers survive the crisis. It absorbed much of the heightened shipping charges and ensured its stockists were ready for retail's reopenings, while making good headway in the garden and outdoor segment. Bluebone also grew sales in Europe and implemented more effective distance-working procedures.

"They're not a huge player, but Bluebone resisted the price increases longer than most," said the judges. "They're proven their adaptability and commitment to every level of the supply chain."
Highly Commended: Wiemann (stand 4-C50)
Working through its UK agent Litmus Furniture, Wiemann drew on its well-established relationships, planning and fulfilment capabilities to maintain timely supply while developing new lines.

"Well done to this year's winners," says Paul. "Emerging first in these categories is a real testament to their approaches and abilities, and I'd urge anyone visiting this month's show to pay them a visit!"

The Furniture Awards were launched in 2015 by Furniture News magazine in partnership with the January Furniture Show, and are now an integral part of the exhibition. In addition to valuable media coverage, each winner will receive a voucher for CGI services courtesy of creative digital agency Orbital Vision.
See the winner's be awarded at 2pm on Sunday 24th April at the back on Hall 1.

Our Furniture Awards are sponsored by Forte.