03 Jan 2023
Clarion elaborates on new interiors show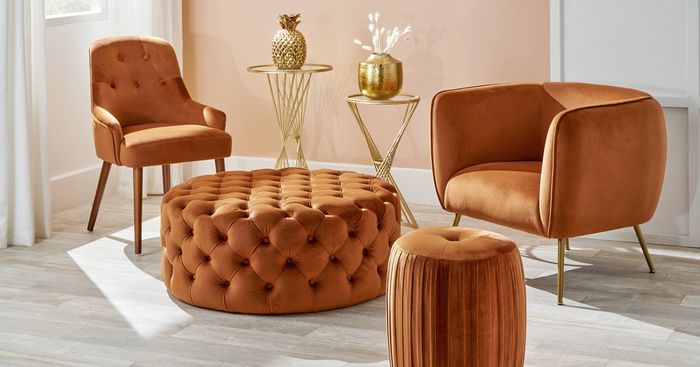 Show organiser Clarion Retail has revealed further details of the Home Interiors Show, a new offering for the interiors, accessories and lighting industry.
Show organiser Clarion Retail has revealed further details of the Home Interiors Show, a new offering for the interiors, accessories and lighting industry.
Produced in collaboration with key industry brands, the show will make its debut at the January Furniture Show (22nd-25th at the Birmingham NEC), followed by the first full inaugural event in September 2023 at Olympia London.
Born out of a desire to see a wider representation of exhibitors and buyers at industry events, improved ROI and a fresh event experience, the Home Interiors Show has been co-created with key UK brands including Gallery Direct, Pacific Lifestyle, Riva Home, där Lighting, CIMC home, Hill Interiors and The Libra Company.
Hall 2 at the January Furniture Show will be the first taster of the new event, serving "the central and northern buying community", while the September show in London, taking place alongside Top Drawer from 10-12th September, will target southern buyers, many of whom do not travel to events outside the capital, according to new research from Clarion: "Insight has also highlighted the key time for lighting companies to launch new products is September, and so having a dedicated show that captures this peak buying window was key in shaping the autumn proposition. The show will provide a new home for all lighting companies, both in the UK and internationally."
Zoë Bonser, Clarion Retail's portfolio director, says: "We are excited to be launching this vibrant new event series for the industry, and to be doing so from such a unique position in collaboration with key leaders from the industry. Over the past few months, we have gathered and analysed customer insight, listened to the industry's pain points and responded to their needs. We are delighted to be creating something fresh and new, that is more in line with what the retail community wants for the future and that also puts the buyer at the heart of the experience, to give them exactly what they need."
Peter Delaney, MD at Gallery Direct, comments: "Our peers have felt frustrated that the UK home interiors sector does not offer an all-encompassing trade show for our valued clients. We need a new, on-trend format, that we believe Clarion can deliver, in a cost-effective and creative manner. We know our audience is time hungry, so want to be part of a single show format in both January and September, the busiest buying windows. We feel the new Home Interiors Show is the answer that will tick all the boxes."
Andrew Hutchison, director, Pacific Lifestyle, adds: "We exhibit at a lot of events but do not feel like the quality or quantity of buyers is always there, for our business. We feel it would be more beneficial for companies like ourselves to attend two key national events under one organiser, for improved communication and cost benefits. The proposition with the Home Interiors Show offers a solution that's in our peak selling times and will take place in key locations across the UK."
Clarion says this vibrant aspirational marketplace will not only be packed with the latest product lines, but also feature retail theatre experiences and expert trend advice. Exhibitors will be offered an exclusive turnkey solution, created to be a cost-effective, sustainable, and stress-free way to bring their business and products to the market.