09 Aug 2023
Further dates announced for women's networking group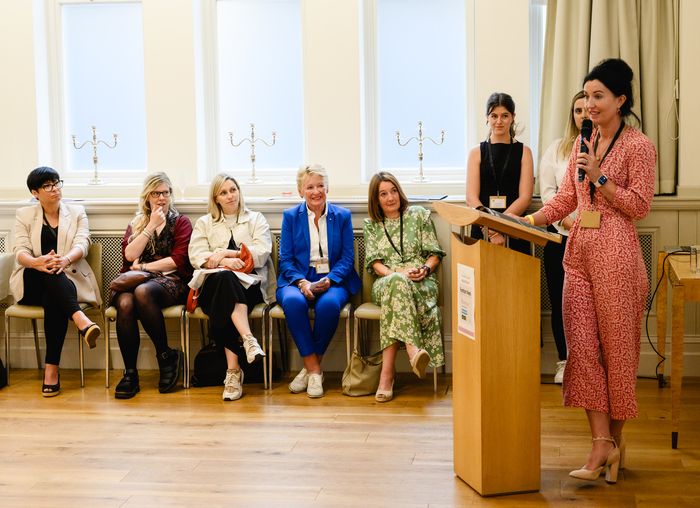 Clarion Retail (the organiser of industry trade shows including January Furniture Show, Manchester Furniture Show, Home & Gift and Top Drawer) has announced three more meeting dates for its Women in Furniture Network, which made its debut in London at the end of June.
On 25th October, in central Birmingham (venue TBC), WIFN will meet in the afternoon, and speakers will discuss the theme of 'mentorship'.
On 22nd January, WIFN will meet at 5.30pm-7.30pm at the January Furniture Show (Birmingham NEC), with a 'speed networking' theme.
On 11th July, WIFN plans to meet at the Manchester Furntiure Show, at Manchester Central, from 11.30am-1pm, with a theme of 'leadership'.
"For over 30 years, Clarion Retail has been dedicated to curating best-in-industry furniture shows that connect businesses worldwide," states Clarion. "During that time, we have seen countless women push the boundaries and drive the industry in groundbreaking ways.
"Here, we believe in the power of connection, collaboration, and celebration of women's achievements. That's why we've founded the Women in Furniture Network. Whatever position you hold within the furniture industry, our group offers a supportive space where you can grow and thrive professionally.
"Most importantly, we want to give you the platform and network to share your perspectives to learn and connect with other likeminded women in the industry. Therefore, we are excited to bring you specialised networking events to support professional growth in a male-dominated industry."
Watch a video of the inaugural event, produced by WIFN's principal media partner, Furniture News, here.
To attend an upcoming WIFN event, register interest here.