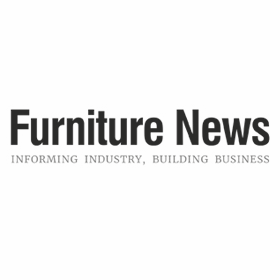 Furniture News is the only media brand focused on the UK domestic furniture market.
Delivering insightful editorial and product promotion since 1986, Furniture News works closely with the sector's key associations and events to inform and inspire its professional audience – while driving advertiser response through unrivalled print and online channels.
Furniture News has always retained a close partnership with the January Furniture Show and associated events, and publishes its biggest trade preview feature each year – plus the event's official catalogue and preview magazine. It also delivers The Furniture Awards in partnership with the event, and is a regular exhibitor at the show.
As the trade's longest-running title (and team), Furniture News is the advertising platform of choice for suppliers wishing to engage the industry and drive sales.