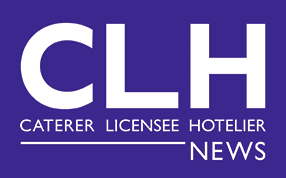 CLH News is a monthly trade publication for the independent hotel, pub and restaurant sector of the hospitality industry.
CLH News was established in 2000 and is, both in print media and online, an invaluable source of industry news for the independent hospitality operator. In these are the increasingly competitive times, we are uniquely positioned to keep our readership up-to-date on all aspects of the hospitality and licensed industry, including legislative changes, showcasing innovative products and services and providing expert and in-depth opinion to help make the independent business more profitable and efficient.
Fully connected to social media, CLH News strives to help connect advertisers/products/brands with a readership of up to 60,000 on a monthly basis, read and seen by owners/managers chefs and executives of Hotels, Pubs, Restaurants, Gastro Pubs and selected Leisure Venues. We are fully committed to helping both advertisers and readers to build a successful business.
Our website is continually updated with the latest industry news, developments and product information, and is fast becoming a must visit destination the prime source of industry news and opinion, and an invaluable resource for products and services.