13 Jul 2023
Press Release: The Manchester Furniture Show returns to the iconic Manchester Central for Summer 2024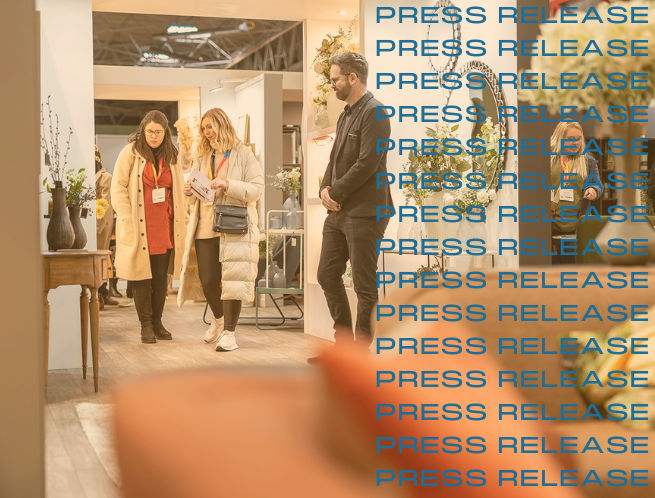 Clarion Retail, organisers of The Furniture Shows series, are thrilled to announce the highly anticipated return of the Manchester Furniture Show, which will take place at Manchester Central from 10th-11th July, 2024. After a brief hiatus, this relaunch promises to bring together a wide range of furniture manufacturers, brands, industry professionals, and furniture enthusiasts for an exceptional showcase of design, innovation, and networking opportunities.
"The Manchester Furniture Show has always been a platform for the northern furniture industry to connect and showcase the very best in furniture. We listened to the industry and are incredibly excited to bring back the North's favourite summer sourcing event, providing an unrivalled experience for exhibitors and buyers," said Zoë Bonser, Portfolio Director of The Furniture Shows.
Already confirmed for the show next year are well known companies such as: Blue Bone Imports, Taylor's of Scotland, Baker Furniture, AWS Trading, Kettle Home, New Trend Concepts, Incanto Italia and Digio' Leather by Sofitalia, RS Furniture, Alpha Designs, plus many more to come. Their presence alongside 100+ other furniture and interior brands will contribute to the diverse and inspiring atmosphere of the show, gaining exposure to 2,000+ industry buyers, design and interior specialists.
Confirmed exhibitor, Michael from Taylors of Scotland said, 'We are delighted that the Manchester show is returning and pleased to be exhibiting once again. The show is renowned for its relaxed, friendly atmosphere, and we look forward to catching up with all our valued customers. Looking forward to seeing you all there'.
Exhibitors will also benefit from enhanced support, including streamlined logistics and dedicated assistance from the experienced Furniture Shows team. With new sustainable stand options available, exhibitors can save both money and time while making a positive impact on the environment. Extensive marketing and promotional campaigns will also be implemented to generate buzz and create excitement around exhibitor brands.
In addition to the new products on display, the Manchester Furniture Show offers a relaxed summer sourcing experience and enhanced VIP programme to ensure a truly memorable experience for key buyers. Attendees can reconnect with the industry, forge new relationships, and expand their network in the vibrant community fostered by the show. The dynamic city of Manchester provides the perfect backdrop for lively social interactions, with the show hosting a party for all exhibitors and buyers after the first day of trading - which promises to be an evening not to be missed!
Exhibitors interested in reserving their space alongside renowned brands and sector peers are encouraged to enquire today to explore the best options for their business.
The Furniture Shows team extends their gratitude to the previous exhibitors for their continued support and looks forward to welcoming them back to Manchester next summer for a showcase of furniture excellence.