Furninova
Stand: 1-A40
| Dining Furniture
| Furniture
| Living Room Furniture
| Upholstery (Sofas, Chairs)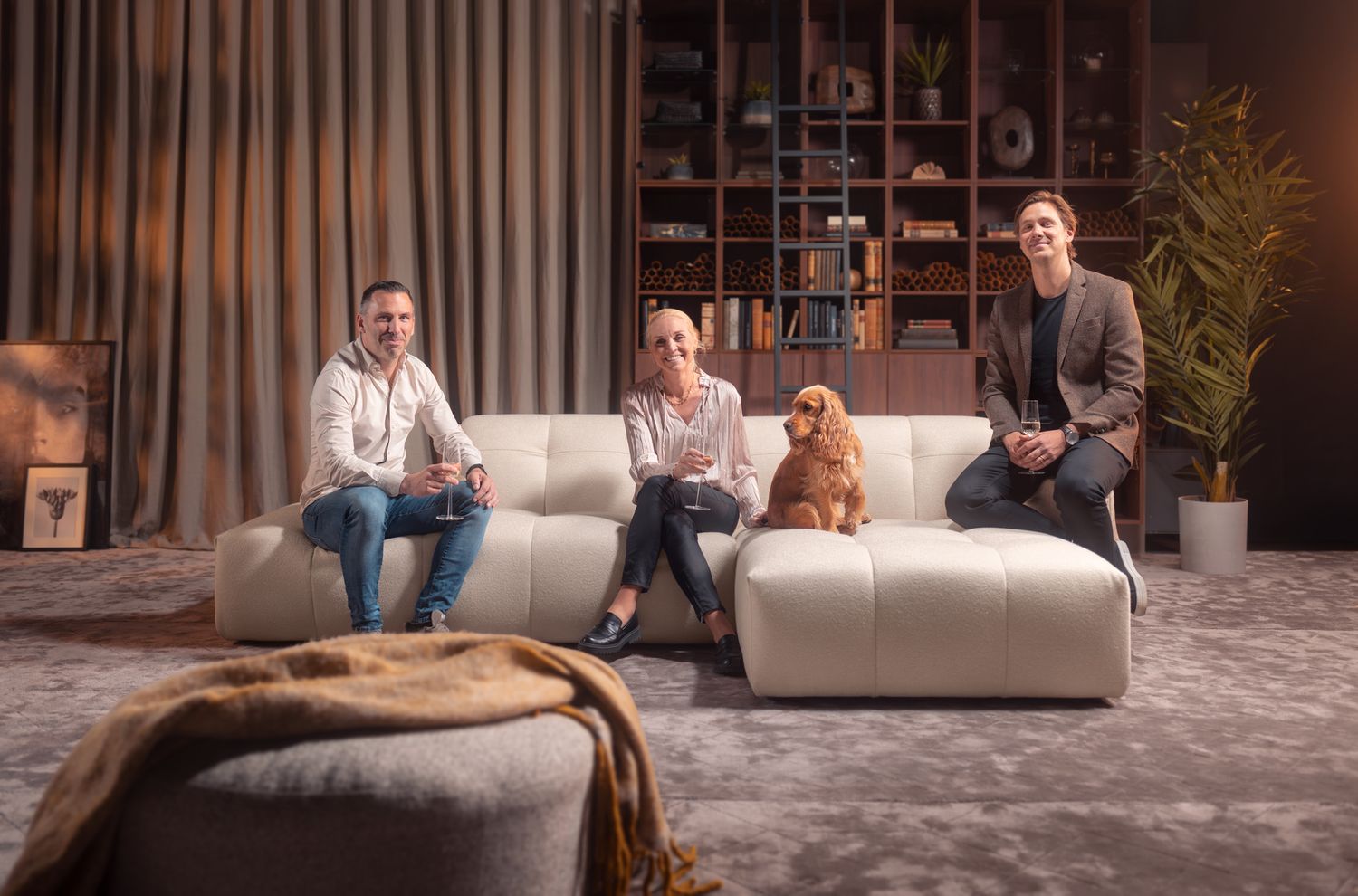 One of Scandinavia's leading producers.
We are one of Scandinavia's leading producers and at our heart lies our Scandinavian design. To us, it is more than just a look; it is also a strong commitment to delivering long-lasting pieces of furniture – while minimizing waste, still keeping the air and water we all share safe and clean for future generations.
Furninova has decades of experience in designing and building sofas at our European factory. We truly believe that this is the only way to guarantee the high quality and craftsmanship that we require of ourselves and that we wish our customers to enjoy.
Custom made sofas
Above all, when you choose a sofa from Furninova, we embrace your individuality. Pick your personal favourite from our extensive range of fabrics and leathers. With us, you can embrace the flexibility to design or choose a sofa of almost any size and shape – a sofa to fully suit your personal lifestyle. We believe that good furniture should be a part of your home and everyday life: an extension of your personality and very individual requirements. In essence, it should be a piece of you.
We don't take chances. Everything we do is considered from all perspectives. That's why we own our factory and have full control from the beginning to the end. We build the frames of our furniture ourselves. We cut the fabric and leathers. Mount it all together and upholster the furniture. It is far from mass production; it is craftsmanship. The factory gives our customers and us greater flexibility. The location in Masury in Poland is not a coincidence. The closeness to our different markets in Europe and the world is essential, not least from a sustainability perspective.
As a company
Since our story began 30 years ago, our ambition has been to offer modern personalized furniture at an affordable price. Today we are glad to be able to say we have succeeded. The Nordic region is our domestic market, and we have sales offices around the world. Each year, approximately 250,000 customer unique sofas and armchairs leave our factory.
As an international company, we appear at the major furniture fairs. They serve as important meeting places where we build relationships with new and established customers. Therefore, our goal is always to provide our resellers and end-users with that little extra and unexpected that makes our upholstered furniture the best place in your home.