TIME UNIT TI105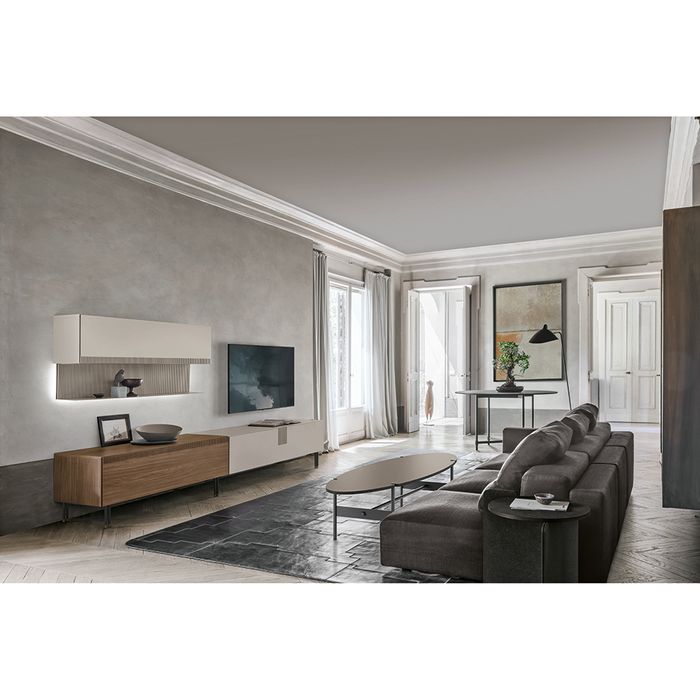 TIME UNIT _ TI 105 - L/W 324 P/D 24/30/ 51 H 147 CM
+PROJECT PLUS
LINE boiserie / wall panelling
TRACKS basamento / base
CDF noce ambra, CDF madreperla.
Boiserie CDF madreperla canetté e laccato opaco madreperla 124. Basamento TRACKS.
Tavolo Tower e tavolino Surf.
Amber walnut CDF, mother of pearl CDF.
Wall panelling in reeded mother of pearl CDF and matt mother of pearl 124 lacquer. TRACKS base.
Tower table and Surf coff ee table.