RANDALL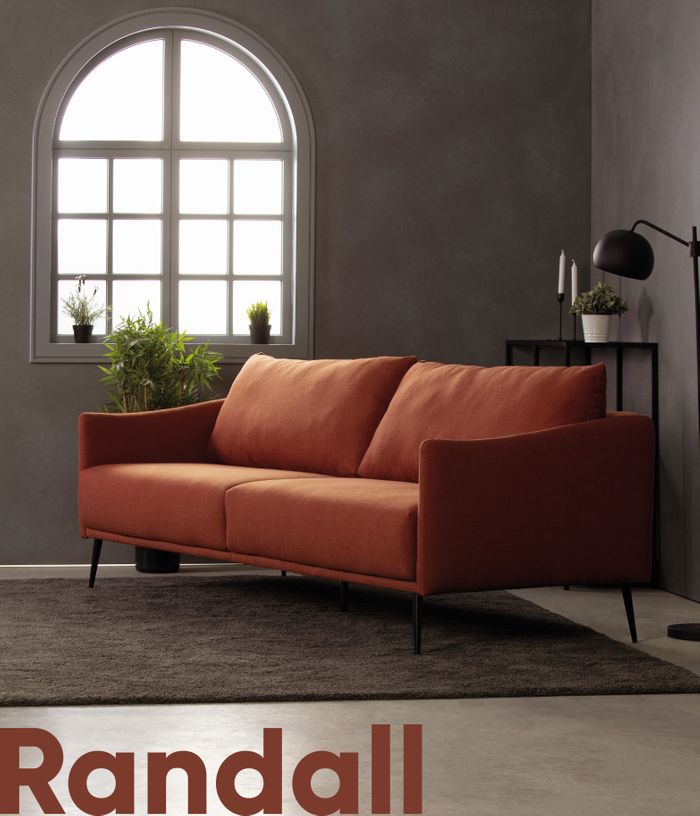 Edgy and sleek, RANDALL three places sofa marks a statment on its own! The slim frame supported by the slanted black metal legs and the thin curved arms gives a mid century touch with a modern feel, turning every living room into the most attractive and stylish room in your home.
Slim arms maximize seating area and the soft cushioning in the back and seat provides a welcoming comfort, perfect to relax after a long day.
The representation of a lined platform visually elevates the product and technically reinforces the construction of the sofa, providing an extra support to its entire structure.