Posture flex Limited
Stand: 5-C53
| Hall 5 – Furniture Upholstery and Beds
| Beds & Mattresses
| Furniture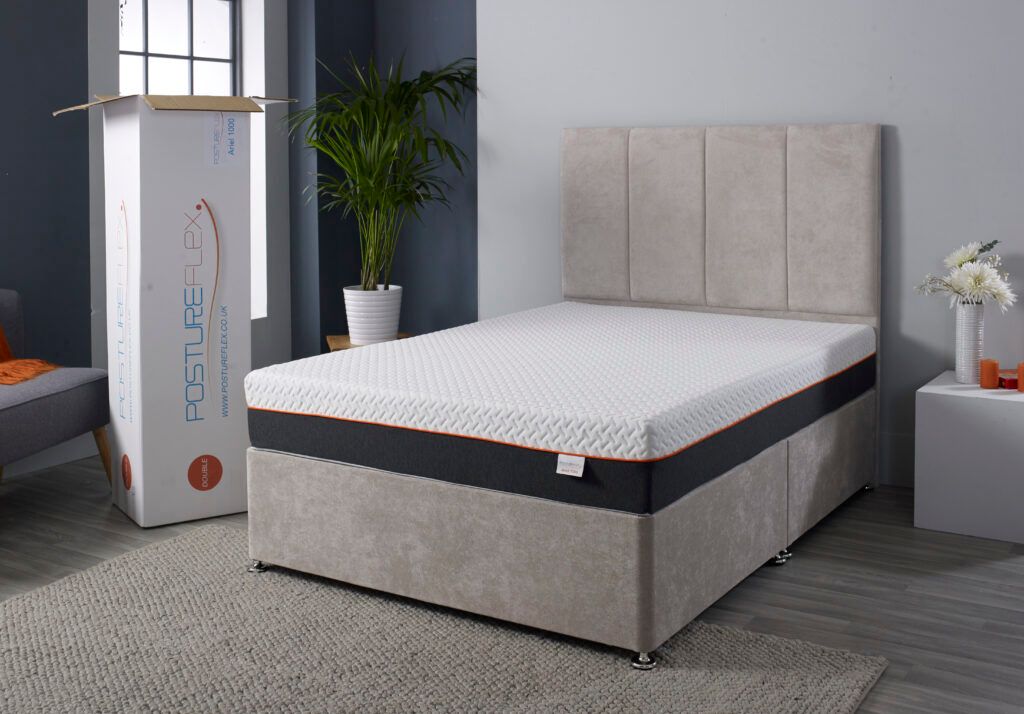 Posture Flex is a company specialising in Memory foam mattresses, latex foam mattresses and pocket spring mattresses. We use our expertise to manufacture foam mattresses of high standards.
A lot of our range is available rolled for convenience and we offer affordable and comfortable mattress solutions.
We are one of the largest vacuum packed mattress companies in the UK and all our mattresses are designed to give you the best support and comfort.
Products
The Diamond Jubilee Mattress is a reflex foam mattress that is designed for comfort and support. It features high density foam that contours to your body and helps to alleviate pressure points, as wel ...

The Kaygel 2000 Mattress is a luxurious mattress that combines classic design with a futuristic twist. It features 2000 individual encased springs that provide support and comfort, and a gel-infused l ...