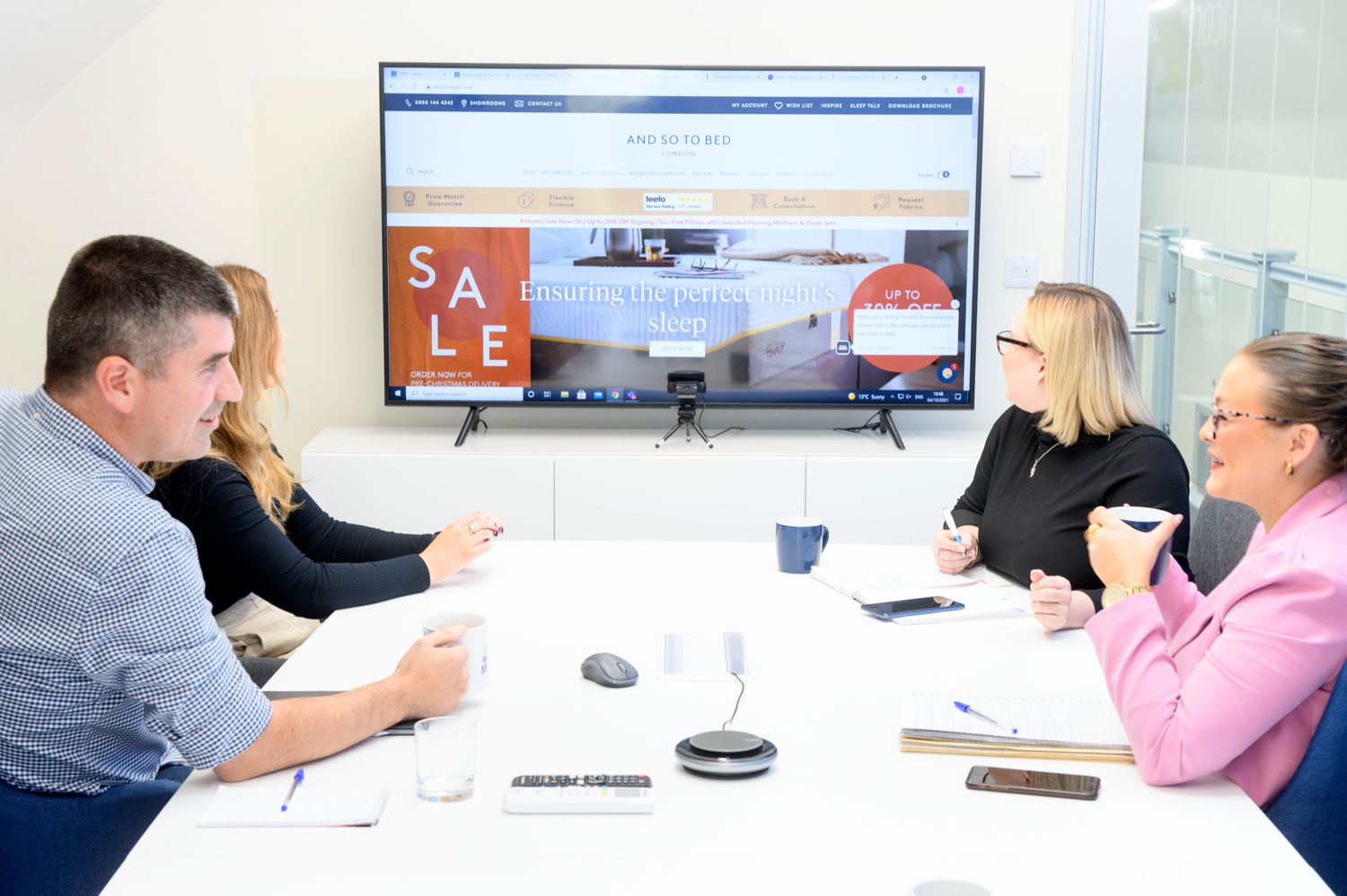 Established furniture sector eCommerce specialists working successfully with retailers like Fishpools, Aldiss, And So To Bed.
In recent years we've developed a unified commerce platform to help retailers effectively meet the challenges of 21st century retail.
OMNIS is agile omnichannel, a unified commerce platform - delivering intelligent workflows, automations, efficiency and accuracy across all sales channels and day to day operational aspects of retailing in the 2020's.
OMNIS enables furniture retailers to
Sell online, instore and via phone, effectively and efficiently from one platform. A single system and database powering front end selling and all associated back office retail processes and functions in real time
OMNIS provides:
Award winning eCommerce
Intuitive EPoS
Comprehensive product catalogue & inventory management
Central omnichannel order management and processing
Efficient back to back purchase order management
Coherent warehouse management and accurate stock control
Intelligent incoming and outgoing delivery management
Insightful CRM
Tailored omnichannel marketing and promotions management
Accurate reporting in real-time
Key benefits for retailers:
Efficient and fit for purpose software empowers smaller teams to achieve more
No integration fault lines and different vendors to raise problems with
Increased accuracy means fewer mistakes
Improved workflows through accurate real time information
Better customer outcomes from accurate stock and lead time information combined with efficient order processing
Better decision making from real time sales and stock information
Reduced training and licensing costs
Improved support from a single software supplier
Enhanced operational efficiency
At the January Furniture Show we look forward to discussing OMNIS with existing eCommerce clients and new clients. Thus far OMNIS has been very positively received and we are in the process of deploying OMNIS into several significant furniture retailers across the UK.
We're in Hall 1 on Stand G25. See you there!