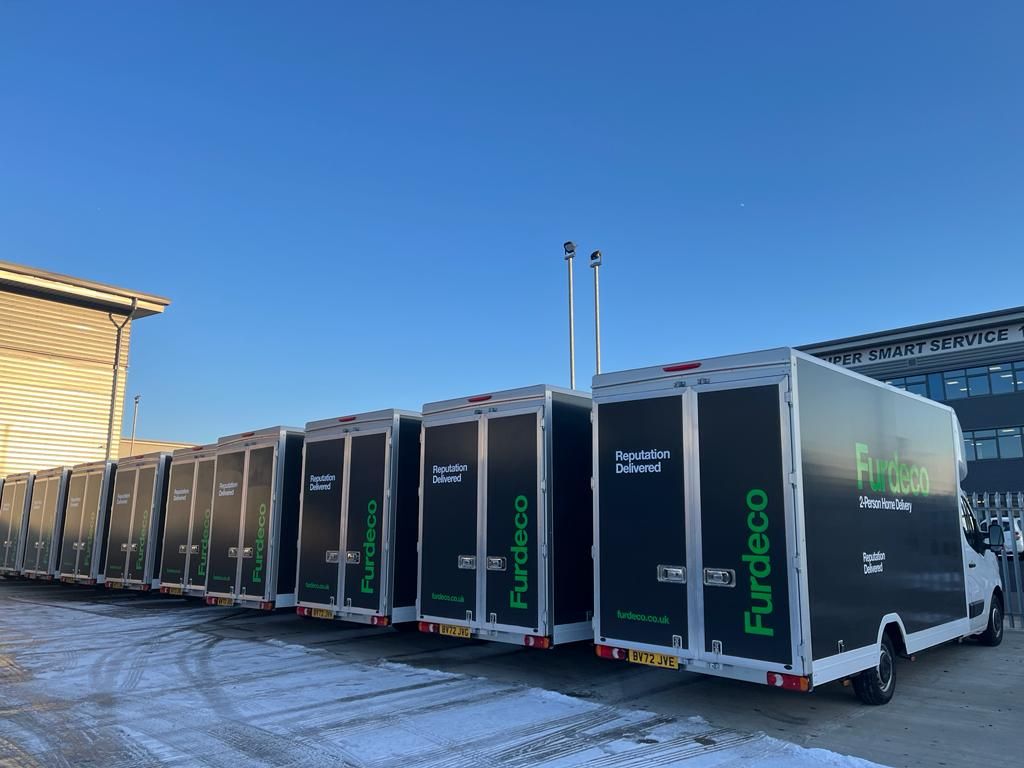 Reputation, delivered.
Furdeco Home Delivery was set up after identifying the disconnect between traditional furniture home delivery companies and a personalised customer orientated service. The sector required a higher level of service that simply could not be provided by the existing multiuser, multi-networked providers.
Furdeco (Furniture Delivery Company) operate uniquely to other 2-Person home delivery providers who utilise Hub and spoke networks. Operating from one centralised location in the West Midlands allows for absolute minimal touchpoints to their Clients' products. This approach allows the end users to reap the benefits of a dramatic reduction in damages and lesser returns.
Over the past few years, Furdeco have gone through an impressive expansion, where they have invested in brand-new, eco friendly offices and warehouses to accommodate their organic growth and extended Client base.