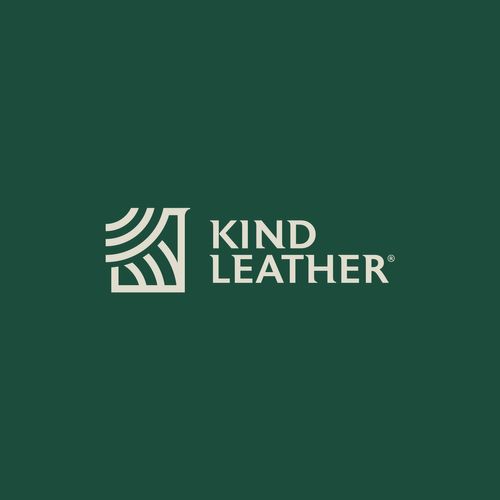 Conceria Priante SRL t/a Kind Leather
Stand: 1-D30
| Hall 1 - Premium Design
| Fabrics (Upholstery, Curtains)
| Flooring
| Other
| Soft Furnishings
| Upholstery (Sofas, Chairs)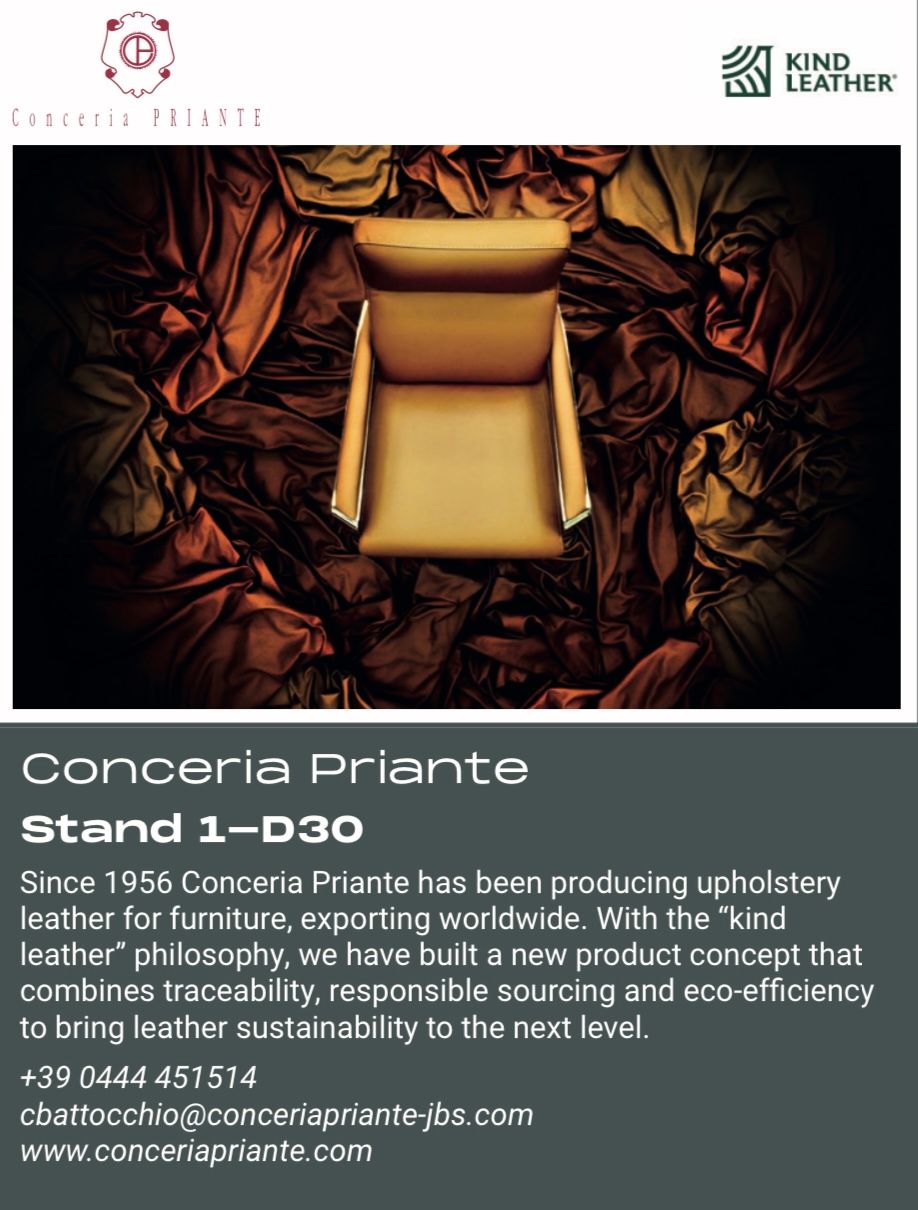 Conceria Priante Srl introduces Kind Leather, the real sustainable leather.
Conceria Priante was established in 1956 in Arzignano, in the province of Vicenza.
Constant investments aimed at the continuous search for new trends and designs have generated original and interesting interpretations of leather.
Conceria Priante collaboration with some of the world's most reputable designers, leather goods and furniture companies proving that our brand plays a leading role in this important sector.
With the 'Kind Leather' philosophy, Priante believe we have built a new product concept.
Kind Leather is the result of years of research to develop real sustainable leather. By combining concepts such as traceability and clean production, we have presented a new procedure that offers a more sustainable and transparent value chain, from the farm to the end product.
This production system, in which leather is the main source of collagen, means that we are only able to use the most desirable parts of the surface to produce the leather. With this approach, the remaining sections are used as raw materials in other important industries, such as cosmetics and pharmaceuticals, thus minimising waste production.
Kind Leather is not just making subtle changes, it is revolutionising the way the industry works. The traditional processing of leather gives way to efficiency, responsibility and accountability, making Kind Leather the most environmentally friendly approach to leather production.
Telephone contact: +39 444 451514